Dental mold
Dental mold 3d printing uv resin,3D printing has been integrated into the dental digital chain to meet the development needs of the digital oral era.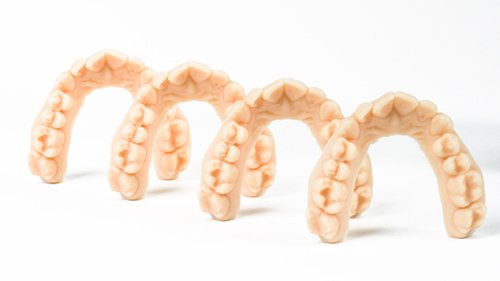 At present, the application of digital technology mainly focuses on digital imaging, CAD/CAM production and 3D printing, and the goal is to achieve an integrated digital solution (product chain): intraoral scanning + CAD/CAM + 3D printing (planting guide) + direct Production parts come from key laboratories/production centers. Realize the unification of the data file format to ensure smooth.
communication between dental laboratories and dentists, and closer cooperation between R&D and clinical practice.
All of this is inseparable from digitization and 3D printing.
Used for 3D printing dental mold, tray and guide plate.The following instruction is intended exclusively for dental professionals, such as dentists, oral maxillofacial surgeons and dental technicians to print dental mold/tray/guide plate using 808 resin.