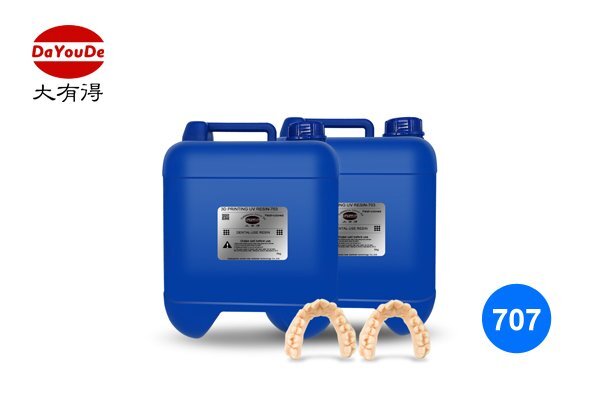 High hardness and toughness resin 707A
Name:High hardness and toughness resin
Model: 707A
Colour: Multiple colors
Type of packing: Industrial plastic bucket
Packing specification: 5 kg/10 kg/20 kg
light source:SLA 355nm large size
3D printing High hardness and toughness resin uv resin
Hard-strong-fine surface-no shrinkage
product details
Name:High hardness and toughness resin
Model: 707A
Colour: Multiple colors
Brand:Dayoude
Type of packing: Industrial plastic bucket
Packing specification: 5 kg/10 kg/20 kg
light source:SLA 355nm large size
Use:Customize robust functional prototypes, even end-use parts, automotive in-engine parts, aerospace functional test parts, and more.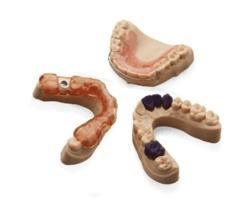 With unparalleled thermal and mechanical properties, up to 90℃, with thermoplastic properties,it can be used to print parts with higher heat distortion temperature requirements.Cured models with a hardness of 85D have superior hardness and durability, making them ideal for industrial parts requiring high impact strength.
This resin can show high-resolution details, the tip edge accuracy is 10 microns, showing the same structure as the CAD pattern.Thin structures printed with this material are not easy to break when bent. It can be tapped and has excellent elongation at break, and the printed model is not easy to break, ensuring the success rate of printing. Because the toughness of the model is improved in the upgraded formula, the rigidity and toughness of the cured prototype coexist, abrasion resistance and scratch resistance. It is especially suitable for printing dental surgical guides and drilling guides. Using international imported raw materials to improve the performance of the model, it can be stable for a long time even in corrosive media. The resin is stable and will not cause color paste precipitation, discoloration and foaming.
Material property data
| | | | |
| --- | --- | --- | --- |
| PROPERTY | Unit | PROCEDURE | Results |
| Viscosity | (cps@25℃) | | 280-420 |
| Critical exposure energy | ( mJ/cm2 ) | | 8.1-9.1 |
| Tensile Strength | MPa | ASTM D638 | 43-60 |
| Tensile modulus | MPa | ASTM D638 | 2,531~2,688 |
| Breaking elongation rate | % | ASTM D638 | 7-11 |
| Notched impact strength | J/m | ASTM D256 | 29-35 |
| Heat distortion temperature | ℃ | ASTM D 648 @66PSI | 70-80 |
| Shore hardness | D | | 85 |
Notice:
The above values may vary depending on the geometry of the part, printing settings, temperature changes, secondary post-curing, etc. The actual values may vary. Therefore, users must test the product before use to ensure that it can meet your final use of printing performance. Require. The above values are typical values and we do not agree with them as binding material specifications or warranties unless expressly agreed in writing. The final effect depends on the actual usage of the user, this table is for reference only.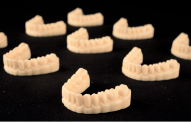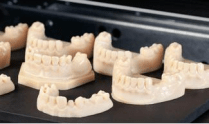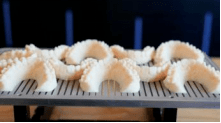 instructions
lShake well before use and then pour into resin tank;
lDuring the use, wear protective gloves and keep the room ventilated;
lThis product contains reactive chemicals, avoid contact with eyes, skin and clothing;
lThis product have slight irritation on eyes and skin. If you contact your eyes inadvertently, rinse immediately with plenty of water and seek medical advice in time;
lPlease wash with soapy water immediately after contacting with skin; wash thoroughly after contacting with clothes before wearing;
lKeep the product away from pregnant women and children.
Storage and transportation
lThe resin should be sealed and stored in the original package at home temperature in a dark area to avoid high temperature and sunlight.
lThe recommended temperature is 18-35℃, a low temperature may affect the printing effect, the resin can be properly preheated before use (not more than 35℃).
lAfter printing the resin, the resin left in the tank of 3D printer should not be mixed and used with the unused resin. It should be stored in another light-proof container.
lFor safety information, please refer to the MSDS of this product. If you encounter any problems during use, please feel free to contact us.

Send Inquiry to us!